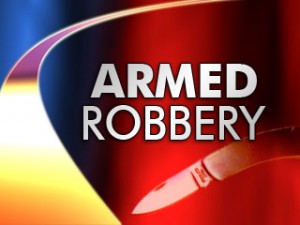 Monmouth County law enforcement officials recently arrested two suspects who are now facing charges for robbery, burglary, theft, and weapons offenses in connection with multiple armed robberies that were under investigation in Marlboro and Matawan.
According to Monmouth County Prosecutor Christopher J. Gramiccioni, 23-year-old Keyport resident Alyssa M. Plath and 27-year-old Metuchen resident Phillip W. Kellerman were taken into custody on Wednesday, January 20th after being identified as the primary suspects in multiple robberies that occurred earlier in January.
The first robbery occurred at a residence in Matawan on January 13th, at which time authorities say jewelry was stolen. A second robbery then occurred at a residence in Marlboro on January 19th, when an elderly woman was reportedly threatened with a knife and robbed of her engagement ring.
The third robbery occurred on January 20th at the Matawan Pharmacy located on Route 34. During the incident, employees told police that a masked suspect entered the establishment, threatened them with a knife, and demanded cash as well as the prescription medication Xanax.
During a coordinated investigation conducted by detectives from the Monmouth County Prosecutor's Office and members of the Matawan and Marlboro police departments, officials tied Plath's vehicle to the pharmacy robbery, as they say it was used to flee the scene. Police say they discovered stolen property connected to each of the robberies in the vehicle during a subsequent search.
Both Plath and Kellerman are now facing serious criminal charges and are being held at the Monmouth County jail in lieu of bail set at $615,000. The most egregious crime for which they have been charged is armed robbery, as it is classified as a first degree indictable felony in New Jersey.
Under N.J.S.A. 2C:15-1, robbery is a first degree crime if in the course of committing a theft, a person threatens another with immediate bodily injury. These crimes are punishable by a sentence to serve between 10 and 20 years in New Jersey State Prison. In addition, these charges are governed by New Jersey's No Early Release Act (NERA), which requires those convicted to serve 85% of the sentence imposed before becoming eligible for parole.
For additional information related to this case, access the following article: Pair accused of robbing 71-year-old woman, pharmacy