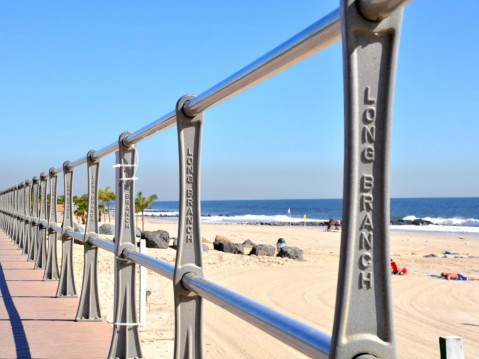 Long Branch Police recently reported a vandalism incident on their Facebook page, requesting public assistance in identifying the perpetrators who damaged the city's new boardwalk.
The details of the incident were as follows: an act of vandalism occurred on Sunday, December 20th, on a newly constructed stretch of boardwalk in Long Branch. Police say that boards and ramps were damaged, while some of the railings were removed. Tire treads that appear to have been created by an ATV-type vehicle were discovered at the scene.
Long Branch authorities have asked that any and all information related to the incident be forwarded to their headquarters at 732-222-1000. If a suspect or suspects is identified and charged, he or she will likely face charges for criminal mischief. This offense, which is detailed in section N.J.S.A. 2C:17-3 of the New Jersey Criminal Code, applies to offenses often referred to as "vandalism."
Essentially, a charge for criminal mischief requires damage, destruction, or tampering with the tangible property of another. These charges can range significantly in severity, from disorderly persons offenses to second degree felonies, depending on the circumstances of the specific case. When determining the degree of these charges, the State will evaluate the monetary value of loss associated with the damage, as well as whether or not anyone was injured or killed as a result of the conduct.
Notably, the age of the suspects in this case will become an important factor if they are under the age of 18. In New Jersey, juveniles are not tried in the same court as legal adults and instead, have their cases heard in the Family Division of the Superior Court. The standard in a juvenile case is also different from an adult case, with the presiding judge primarily considering the rehabilitation and "best interests of the child."
For additional information related to this case, access the following article: Vandalism on Long Branch boardwalk